Board of Trustees
The Board is comprised of seven Trustees, appointed by the Minister of Education, for a term of four years. Appointments to the Board are based on recommendations submitted to the Minister by the Director of Bloorview School Authority, acting on behalf of the Board.
Dr. Julia Alleyne
Trustee
Dr. Julia Alleyne
Dr. Julia Alleyne is Family Physician practicing Sport and Exercise Medicine at the Toronto Rehabilitation Institute, University Health Network. In addition, she is trained as a physiotherapist and maintained an active license for 30 years. She is appointed at the University of Toronto, Department of Family and Community Medicine as an associate clinical professor and is a program director for Graduate Studies overseeing the Master of Public Health (Family & Community Medicine).
In 2009, she completed her Masters with a focus in Health Professions Education. Since that time, she has been active as an educational curriculum consultant on national and international projects focusing on Musculoskeltal care, Exercise and Lifestyle including the clinical lead of Ontario's Low Back Pain Strategy and Co-Chair of Health Quality Ontario, Low Back and Osteoarthritis Standards. In 2013, she was appointed as the first Family Physician to be chair of Bone and Joint Canada.
As a team physician, Julia has provided medical leadership to Skate Canada and Gymnastics Canada over the last 20 years where her focus has been on "Care of the Athlete". She has served on the medical staff for 5 Canadian Olympic teams including Chief Medical Officer for the 2012 Olympic Team in London, England. In the summer of 2015, Dr. Alleyne acted as the Chief Medical Officer for the Pan/Parapan American Games in Toronto which welcomed 41 Countries and over 7500 athletes. Within this role, she was responsible for the planning and delivery of host medical services, emergency planning, public health prevention and the anti-doping program.
She is the past chair of the Education Commission for the International Sport Medicine Federation and the past President of the Canadian Academy of Sport and Exercise Medicine (2003). She was honoured by the Canadian Association for the Advancement of Women in Sport and Physical Activity twice as a recipient of the 2003 and the 2015, Most Influential Women in Sport and Physical Activity Award.
Email:
juliaalleyne@bloorviewschool.ca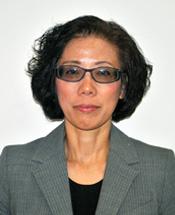 Helen Huang
Trustee
Helen Huang
Helen Huang is a service oriented and enabling professional with extensive experiences in strategic planning, finance planning and management, human resource management, space and capital management, operation and risk management in both public and private sectors. Currently, she is the Chief Administrative Officer at Ontario Institute for Studies in Education (OISE) at University of Toronto. Prior to that, she worked at York University, CitiBank, and other intentional marketing, corporate finance and management consulting companies.
Email: helenhuang@bloorviewschool.ca
Kevin J. Collins
Trustee
Kevin J. Collins
Kevin J. Collins is President& CEO of Easter Seals Ontario. Kevin has a long-standing history working with children with disabilities and The Easter Seal Society. He was born with Cerebral Palsy and uses a walker for mobility. The Easter Seals Provincial ambassador "Timmy" in 1976, Kevin had the opportunity to attend the Blue Mountain Easter Seals camp in Collingwood for eight summers as a kid.
Kevin is a graduate of Georgian College where he majored in Tourism Management & Marketing. Upon graduation, he was employed with a major hotel chain for eight years.
Kevin originally joined The Easter Seal Society in 1991, where he worked as a Manager of Corporate and Special Events. He had the opportunity to work on many exciting events including the Conn Smythe Sports Celebrities Dinner, Timmy Tyke Hockey Tournament and the Volvo Easter Seal Regatta.
Kevin joined Friends of We Care in 1999 as their Executive Director maintaining his involvement with Easter Seals, by raising funds at special events through the foodservice & hospitality industry, with all proceeds going to Easter Seals.
Kevin held this role until early 2017 when he returned to his roots at Easter Seals Ontario taking on the role of President & CEO.
Kevin has worked with minor hockey for decades. It began with the Wexford Raiders organization where he managed their AAA Bantam and Midget teams. E moved on to the Aurora Tigers Jr. A team where he was an assistant manager for four years, winning the Royal Bank Cup Canadian National Title in 2004. Kevin now volunteers with the Barrie Colts as the Manager of Social Responsibility, establishing and maintaining the teams billet program.
Kevin is the recipient of the Queen's Golden Jubilee and the Queen's Diamond Jubilee medals for his efforts through Friends of We Care.
In 2012, Kevin was appointed to the Board of Trustees of the Bloorview School Authority. He is a Member of the 78th Fraser Highlanders, York Garrison, a member of the Regimental Support Group for the 32 Service Battalion and a member of the Order of St. George
In 2013, Kevin was awarded Newsmaker of the Year -Trillium Awards, Ontario Restaurant News.
In 2014, Kevin was nominated for the Premier's Award through Georgian College.
Email: kevincollins@bloorviewschool.ca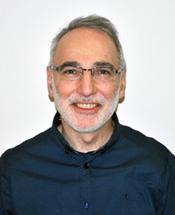 Barry Pervin
Trustee
Barry Pervin
Barry Pervin is the former Assistant Deputy Minister of the Leadership and Learning Environment Division of the Ontario Ministry of Education where he championed a number of initiatives to support successful learning outcomes for students in Ontario schools. His area of responsibility included teacher professional learning, leadership development for school and school board leaders, school board governance, safe, healthy and accepting schools and promoting equity and inclusive education. He held positions within five different ministries in the Ontario Public Serivce over his 35-year career. Barry is a two-time Amethyst Award winner for outstanding achievement by an Ontario public servant. Barry currently works at Ryerson University on a project examining the employment prospects of post-secondary education graduates with disabilities. He is also an active volunteer in his community: a former Vice-President and currently Chair of the Governance Committee of the First Narayever Congregation; hockey coach for 10 years in the girls' house league at Bill Bolton Arena; and a volunteer in the first Interfaith Out of the Cold breakfast program. Barry has an M. A. in Public Administration from Carleton University in Ottawa and an honours B. A. in Sociology from Concordia University in Montreal.
Email: barrypervin@bloorviewschool.ca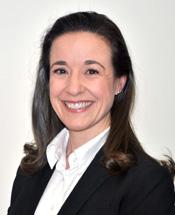 Dr. Nicole Thomson
Chair
Dr. Nicole Thomson
Nicole Thomson is a health care leader with considerable experience in clinical leadership, research, education, and policy. She is currently the Senior Director of Quality, Innovation, Patient Safety & Experience at the Centre for Addiction and Mental Health.
Dr. Thomson received her PhD in Rehabilitation Science from the Faculty of Medicine at the University of Toronto after practising as a clinical occupational therapist primarily with children and youth with physical disabilities. She is a Certified Health Executive (CHE) with the Canadian College of Health Leaders and one of only 15 Canadian healthcare professionals to achieve the Certified Professional in Patient Safety (CPPS) designation.
She has experience in global healthcare consulting as an advisor on several projects including a review and redesign of interprofessional models of care and clinical governance. She has Board experience as a Director on Council at the College of Occupational Therapists of Ontario where she served on several statutory committees including Chair of the Fitness to Practise and Discipline Committees.
Nicole has been a co-investigator on several funded research projects with a focus on children and youth with disabilities including a CIHR-SSHRC partnership grant, an Integrated Knowledge Translation Grant funded by CIHR on hospital-to-school transition interventions for children and youth with acquired brain injuries, as well as a study investigating strategies for including children with autism spectrum disorders in classrooms
Email: nicolethomson@bloorviewschool.ca
Dr. Richard Volpe
Trustee
Dr. Richard Volpe
Richard Volpe is a Professor of Applied Psychology and Human Development in the Laidlaw Research Centre, Jackman Institute of Child Study, University of Toronto/OISE. He is also Projects Director, Life Span Adaptation Projects Lab and a Member of the Atkinson Centre for Society and Child Development, University of Toronto.
Dr. Volpe received his PhD from the University of Alberta. As a Glenrose Pre-Doctoral Fellow he did his dissertation on the cognitive and social development of children with cerebral palsy. He was then a Laidlaw Foundation Post-Doctoral Fellow, University of Toronto, Hospital for Sick Children and the Clark Institute of Psychiatry (CAMH).
Previously he has been Director of Laidlaw Research Centre; Chair of the Institute for the Prevention of Child Abuse; Vice Chair of Justice for Children and Youth; Vice Chair of the Multicultural Health Coalition, Director of the Laidlaw Foundation Conceptual Elaboration and Program Evaluation Unit; and Senior Evaluation Expert for the Organization for Economic Co-Operation and Development (OECD). He was also a member of the Graduate Department of Community Health and the Institute for Life Course and Aging at the University of Toronto.
His research program evaluates applications of prevention science, knowledge mobilization, and the promotion of evidence-informed practice. Currently his projects aim to promote resilience and reduce the incidence of intentional and unintentional injury across the life span.
Email: rickvolpe@bloorviewschool.ca

Richard Volpe's Website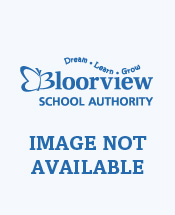 Arnold Hochman
Vice-Chair
Arnold Hochman
Arnie Hochman is a senior business lawyer with 35 years of experience in the financial services industry. He is currently Vice-President, Policy and General Counsel at the Investment Funds Institute of Canada (IFIC). Prior to his current role, he was Vice-President, Wealth Legal at TD Bank Group, where he led the global wealth legal team for 14 years. Arnie was previously the General Counsel and Executive Director, Finance for Global Strategy FinancialDeputy Director, Corporate Finance Branch at the Ontario Securities Commission, and an investment banker at Prudential-Bache Securities Canada and Richardson Greenshields of Canada.
Arnie has been a director of IFIC, and a member of the Executive Steering Committee of ICI Global and the Investment Industry Regulatory Authority of Canada (IIROC) Hearing Committee.
Arnie holds B.A. and LL.B. degrees from the University of Manitoba and an M.B.A. degree from Western University.
Board Resources
Board Meeting Dates
2021 Board Meeting Dates
All meetings begin at 5:00 pm

February 23
April 20
June 15
September 28
December 7


2020 Board Meeting Dates
All meetings begin at 5:30 pm

January 14
March 10
April 14
June 2
July 7
September 15
November 10
December 8


2019 Board Meeting Dates
All meetings begin at 5:30pm

January 15
February 11
March 5
April 16
June 11
September 17
November 19
December 10



2018 Board Meeting Dates
All meetings begin at 5:30pm

January 16
February 6 (Cancelled)
March 6
April 10
May 8
June 12
September 4
October 10 (Cancelled)
November 13
December 4