Bloorview School Library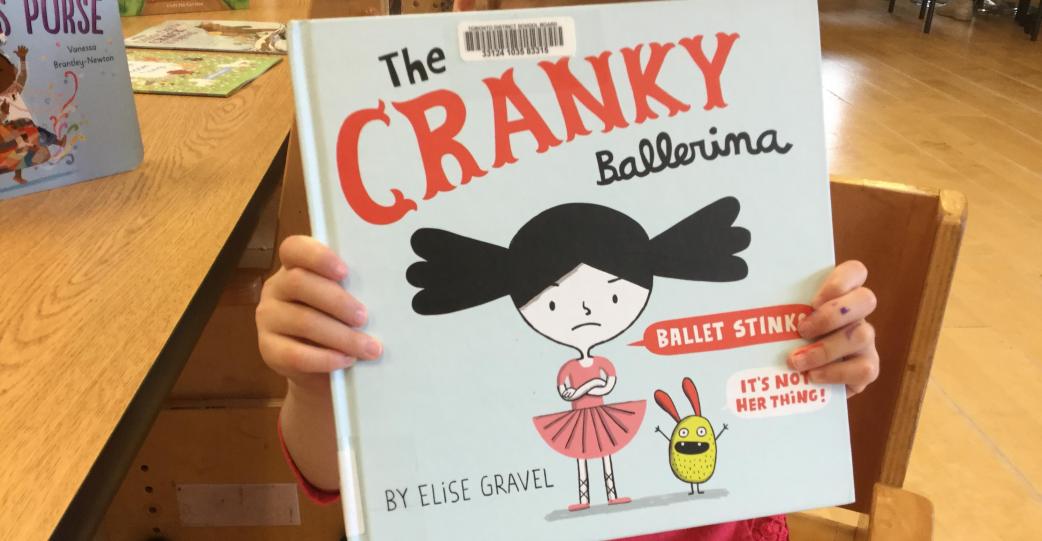 "I want to be that girl!"
May 22, 2019
Posted by Kate Tuff
"Hey, Kate where are you going with my book?"
One of our Year One Kindergarten students yelled this to me across the library, so this week, I decided to share her book review of
The
Cranky Ballerina
by Elise Gravel.
In her words:
"Ada is the main character, and she hates ballet. I can read the red words (
in the speech bubbles)
. I like the words VVVVoooooooom, swat and bop (
lots of fun onomatopoeia words
). I try to take it every week; it's my favourite book!"