Bloorview School Library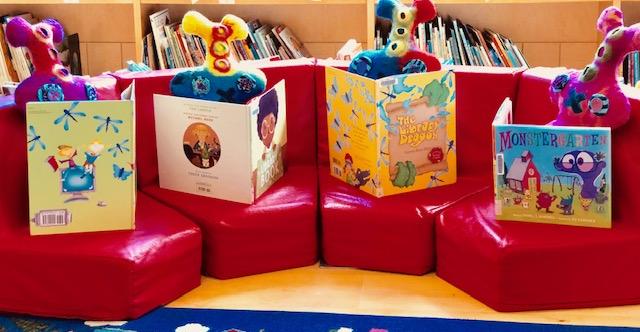 Welcome to the Bloorview Library!
May 1, 2019
Posted by Kate Tuff
Welcome to the Bloorview Library blog!
Here you will find links on the right hand side to the virtual library, the Parent Math Resource Library, Reading Tips for Parents and the soon to be available Parent Equity Library. Families might find these resources helpful in supporting literacy and numeracy at home.
The Library Site will also contain a blog that will be updated at the beginning and the middle of each month. Beginning of the month posts will include updates on projects and interesting things that are happening in the library. Middle of the month posts will be book recommendations from our reading community.
Watch this space to keep up with the incredible learning taking place at Bloorview School.
Please do not hesitate to contact me, Kate Tuff, at
katetuff@bloorviewschool.ca
to request resources from our parent libraries or for any other inquiries.